All Titles »Literary Studies«
Please click here in order to browse our complete catalog of more than 150 books in the subject »Literary Studies«.
In Focus: Carl Schmitt's Approach to Literature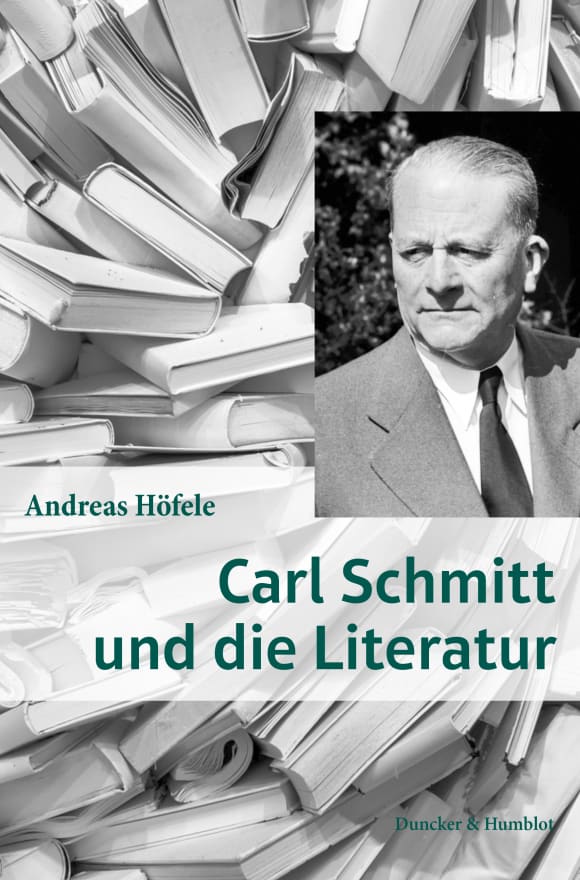 »Carl Schmitt and Literature«: Andreas Höfele's book is the first comprehensive account of the role of literature in the intellectual biography of the controversial jurist and political theorist Carl Schmitt. Identifying the writers, works and literary figures of greatest significance in each phase of Schmitt's long life, Höfele shows how literature was a key component in the development of Schmitt's political thought and his mythical view of contemporary history as well as his own role in it.
All 6 Volumes now available again as a Reprint!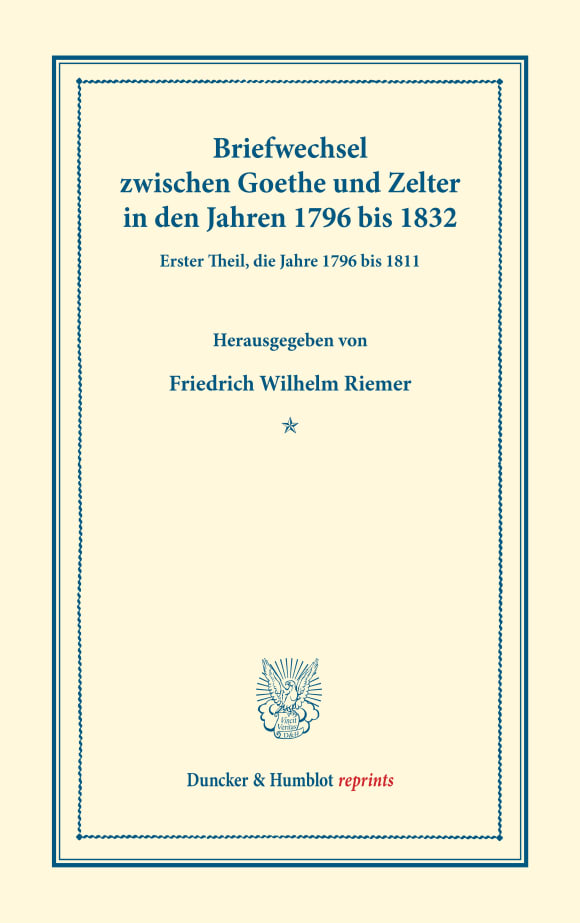 1802 lernten sich Carl Friedrich Zelter und Johann Wolfgang von Goethe in Weimar kennen. Aus einem zunächst losen Gedankenaustausch entwickelte sich zwischen dem Weimarer Universalgelehrten und dem Berliner Komponisten und Musikpädagogen eine tiefe Freundschaft mit vielen persönlichen Begegnungen und einem Briefwechsel, der bis zu Goethes Tod 1832 mehr als dreißig Jahre andauern sollte.