The First World War as a Caesura?
Demographic Concepts, Population Policy, and Genocide in the Late Ottoman, Russian, and Habsburg Spheres
2020. 7 Abb.; 247 S.
Available as
49,90 €
ISBN 978-3-428-18146-9
available

ISBN 978-3-428-58146-7
OPEN ACCESS

During the phases of mobile warfare, the ethnically and religiously very heterogeneous population in the border regions of the multi-ethnic empires suffered in particular. Even if the real military situation in the course of the war hardly gave cause for concern, the image of disloyal ethnic and national minorities was widespread. This was particularly the case when ethnic groups lived on both sides of the border and social and political tensions had already established themselves along ethnic or religious lines of conflict before the war. Displacements, deportations and mass violence were the result. The genocide of the Armenian population is the most extreme example of this development.

This anthology examines the border regions of the Ottoman, Russian and Habsburg empires during the First World War with regard to radical population policy and genocidal violence from a comparative perspective in order to draw a more precise picture of escalating and deescalating factors.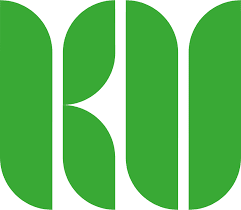 An electronic version of this book is freely available, thanks to the support of libraries working with Knowledge Unlatched (KU). KU is a collaborative initiative designed to make high quality books Open Access for the public good. The Open Access ISBN for this book is 978-3-428-58146-7. More information about the initiative can be found at www.knowledgeunlatched.org and links to the Open Access version at www.openresearchlibrary.org.
Christin Pschichholz: The First World War as a Caesura? Demographic Concepts, Population Policy, and Genocide in the Late Ottoman, Russian, and Habsburg Spheres

Ronald Grigor Suny: Imperial Choices: Perceiving Threats and the Descent to Genocide

Mark Levene: Deadly Geopolitics, Ethnic Mobilisations, and the Vulnerability of Peoples, 1914–18

Arno Barth: The Securitization of Minorities as a Bedrock of Population Policy

Hans-Lukas Kieser: Empire Overstretched Nationstate Enforced: The Young Turks Inaugurated the Europe of Extremes

Oktay Özel: The Role of Teşkilat-ı Mahsusa (Special Organization) in the Armenian Genocide

Hilmar Kaiser: Zor District During the Initial Months of the Armenian Genocide

Hannes Leidinger: Systematization of Hatred. Dangers of Escalation and Genocidal Violence in Habsburg Warfare, 1914–1918

Heiko Brendel: »Our land is small and it's pressed on all sides. Not one of us can live here peacefully.« Population Policy in Montenegro from the Long Nineteenth Century to the End of the First World War

Serhiy Choliy: War as a Model of Population Movement in the Modern World: The Galician Perspectives in the First World War

Konrad Zieliński: The Jews and the Bolsheviks. The October Revolution and Escalation of Radical Anti-Semitism in the Polish Lands During the World War I and the First Years of Independent Poland

Peter Holquist: The Soviet Policy of De-Cossackizati-on During the Russian Civil War (1919)

Bibliography and Contributors
»The book itself remains a well-curated and important intervention into a major field of First World War research.« John Paul Newman, on: The Russian Review, Vol. 80, 4/2021
Other books on this topic
© 2023 Duncker & Humblot GmbH